Ho ho ho, y'all!
2022 Santa Signups are live! Last year's Santa event in Chickamauga was HUGE! Grab a spot while they're available. Waitlist and/or walkup may or may not be available (Santa is VERY busy this time of year) at an increased price – sign up to secure your time with the big guy!
Santa's coming to town Chickamauga! Elle Bea Photography presents – 2022 Santa Minis, hosted by Red Barn Designs in downtown Chickamauga, Georgia. Sit with the big guy on Saturday, November 26 from 10 am to 1:00 pm. Come one, come all! But grab your spot soon, this event is super popular!
We are SO excited to welcome Santa back to Walker County! Our 2020 event at Fieldstone Village was full of smiles, and some tears… which were pretty hilarious! And 2021 at Red Barn was incredible, as expected! Apologies again to many of my toddler friends, give Santa another chance! Keep reading to see Santa Minis highlights!
Participants will sit with Santa, tell him your Christmas wishes, and receive 3 edited digital photos by email within one week of the event.
Both the experience and the photos will be unique! No driving to or waiting around at the mall… instead enjoy our beautiful in-shop setup (complete with Christmas music of course) and the small town charm of downtown Chickamauga. PLUS you get professional, keepsake, digital photos you will love for years to come, taken and edited with great care!
Sign ups for this event have begun! Santa will be ready for photos starting at 10 am inside Red Barn Designs, 117 Gordon Street, Chickamauga, Georgia. Important information about sign ups can be found on the sign up genius event page, if you are ready to sign up and want to hit the high points! More detailed info is found below- read on to learn all about how the morning will go.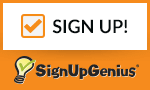 Appointment times will be divided into 30 minute blocks, and each time block has 6 available slots to sign up for (time with Santa will be around 5 minutes, plenty to make your Christmas list requests!). Your scheduled time will align with 5 other participants, so your individual time with Santa will begin in the order in which you arrive.
Example: you sign up for a 9:00-9:30 slot. You arrive third within in your group of 6 participants. You will likely be seated with Santa around 9:10. Email or call if you have any questions about timing!
Interested in an up close and personal Santa experience? Sign up for Baking with Santa! Sure to make Christmas memories to last a lifetime, in addition to the incredibly unique photos! Signups are live!
Check-in and Santa Setup
Please arrive prior to your designated time block to sign in and prepare to meet Santa! You will be given a specific sitting time upon sign in.
Check in will be located just inside the door to Red Barn. Enjoy our Christmas music and festive atmosphere while you browse the shop inside, or check out nearby local businesses, after you receive your specific Santa time.
Christmas bonus – Red Barn will be participating in Small Business Saturday in conjunction with Santa sessions! Check out lots of amazing local businesses while you're here! Down the block you'll have many options for shopping and dining, and inside Red Barn you'll be able to shop around, take littles to the bathroom to freshen up, and return to sit with Santa at your specific time.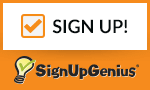 Cost for this event is $40 per slot, with a maximum of 3 children per slot. This is to allow each child appropriate time with Santa and allow enough time for individual photos if desired. Larger families are welcome! Sign up larger groups of kids by purchasing extra time slots, or contact me to make arrangements for your specific group. We can accommodate any family!
You may also purchase extra time slots for your family of any size (even less than 3) if you would simply like extra time with Santa for your child. Each time slot purchased will yield 3 edited photos delivered to you by email.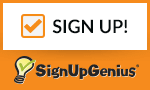 Payment is required in advance to reserve a spot. Details will be sent via email after you sign up! You will have 24 hours to lock in your registration by completing payment. Payment options include Venmo and cash or check via personal delivery (contact for other options!).
Ready to sign up? Head to the sign up page and get started! Please don't hesitate to contact me with any questions, email ellebeaphotos@gmail.com or call/text (contact number in footer).
Please share this event with friends and family in our area! These Santa minis will provide both a fun meeting with the man in red for your child, and beautiful photos to keep for you and your family.
We are hoping to fill up and would love to add additional time with Santa, if he is available! Sign up and share ASAP to help us accommodate as many Santa visitors as possible, this is a very busy time of year for Santa and he may not be available for long!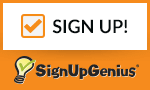 As time allows, Santa may even read some Christmas stories to the group! Let me know after you sign up if your child has a favorite story to request! We will have Christmas music playing and encourage you to enjoy the environment and explore our local businesses in downtown Chickamauga during your visit. See below for some ideas!
Downtown Chickamauga, Georgia
Be sure to check out these awesome local businesses!!
Historic, adorable, quaint, downtown Chickamauga is one of my favorite local business areas. Mayberry vibes abound as you stroll the sidewalks and peruse shops, restaurants, and plenty of other small businesses. Below are a few of my favorites!
First, of course, is our host for this year – Red Barn Designs! If you drive down any residential street in Walker County (or neighboring areas) you are almost certain to see doors holding the most adorable wooden door hangers, from Red Barn! Anyone who hasn't been to or hosted a paint party here is seriously missing out (inquire while you're here to see Santa!). And, the front of the shop also holds a variety of other merchandise including cute, local-themed apparel, ready-to-buy door hangers, and lots of other decor. I can't wait to see what all they've got in the works for Farmhouse Christmas!
Food:
Phils Primetime Pizza is some of my favorite pizza… ever. And I love pizza almost as much as I love Christmas (maybe not that much, but a lot). It always reminds me of homemade pizza but absolutely perfected. Plus, Phil's just runs a GREAT business, which I love!! Be sure to read their witty sign out front. Recommendation: calzone!
A little ways down the Chickamauga strip is The Groovy Gourmet and what a welcome addition it has been! Super friendly staff and an incredible, unique menu, this place is something not all small towns offer. Check it out for a meal, look over the awesome drink selection, or stop in for a delicious treat! Recommendation: grilled pimento cheese with bacon jam!
Rounding out the in-town restaurant selection is Los Potros! Once again, one of my favorite Mexican restaurants in the greater North Georgia area. And once again, super friendly staff makes for an even more enjoyable experience! Are you seeing a theme here? You can't go wrong with any of these choices. Recommendation: your favorite Mexican dish, it'll be even better here
If you're able to make it down the road a little further, I also 100% recommend Choo Choo Barbecue! I think most would agree, some of the best barbecue in town, plus plenty of other options on their menu! A good option for after your Santa shoot – maybe don't let your little Santa participants get into that sauce beforehand!! Recommendation: pimento cheese bacon burger!
And finally back to the sweet treats, if you're looking for ice cream don't miss Droop Scoops – it's a local favorite! Tons of choices, really beautiful space, and the kids will love it (and let's be honest, you will too). Recommendation: Michigan Pothole (best ice cream ever)
Shopping:
While you're in town be sure to check out the best florist in the world, Chickamauga Flower Shop. Some of my favorite people ever AND they are floral magicians. Can't beat a local florist, especially this one. If you have any floral needs now or in the future, I can't recommend these ladies enough!
For some serious shopping, stop by 111 Gordon for a little bit of everything, including an awesome selection of Melissa and Doug toys, if you're looking for inspiration for your Santa list! They also have TONS of stocking stuffers, apparel, and gifts for adults too!
And a unique shopping stop to add to your town to-do list – try out newcomer Moonlight Bay! The owner, Jodi, could not be nicer (again, the theme here) and will take care of YOU with some self-care and bath products! Just walk in a breathe in through your nose… you won't regret it.
Throwback Stops:
If you saw Santa in Rock Spring last year you may have visited some of my favorite Fieldstone area businesses! I wanted to mention them here again, some have been helping advertise for this year and I'm super appreciative!
Before you make it all the way to Fieldstone, pop in and visit our old friends from last year's Santa location (was Caffeine Addicts in Rock Spring) at Kingdom Coffee! New location and new name but same awesome team and products, I love these guys!!! Give them a visit sometime this holiday season! They have a drive through!
And on out to Fieldstone, get your fitness on this Christmas and for ALL of next year at your local fitness center The Key Fitness! This place really is special, to me and to so many of us in the area. You won't find a friendlier atmosphere to work out in, this is the local's gym! Stop by and check out their holiday membership specials!
Since you worked out – go ahead and grab another treat at Empty Nest Treats, right next door! It's the perfect combo, it really is. I recommend… everything. Make sure you look under the counter and grab a loaf of bread! It's amazing!
And if you want an extra activity for the kids, check out Artsy Two! Tiffany is now completely mobile but still offering super fun crafts and activities for kids and adults too, she is a super pro at all things making! Look her up at the link above!
Whew! That was a long list – if you made it through you are well prepared for your Santa day!! Ready to sign up? Click to save your spot! Contact ellebeaphotos@gmail.com with questions.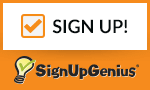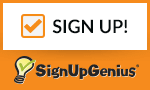 If you made it this far, whew! Thanks for reading! Thank you so much for your support of this event, please share it with others, and Merry (early) Christmas from Elle Bea Photography!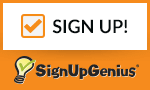 Need family photos for 2022? I would love to have your family for a family session or at an upcoming family mini session! We will be starting signups for Family Fall Minis soon, join the email list to be the first to see!!